Apprenticeships
Itech has embarked on the apprenticeship scheme and are pleased to introduce David as our first apprentice.
We initially looked at taking on an apprentice due to the need of taking on a junior engineer due to business growth. The main advantage of having an apprentice on board is the ability to push organic growth within our team, rather than recruiting from outside.
"Since joining, David has become a valuable addition to our team, he has fitted in very well and is a very hard worker and always keen to listen and learn to help his progress and development. He gets on well with everyone in the office and we are very happy with how he is developing.
Lee Maloney, Managing Director
Current apprentice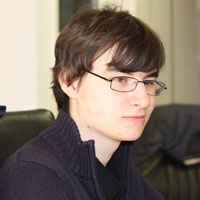 David Stein
"For me, the Apprenticeship programme has provided a stepping stone to work within the IT industry whilst also gaining a recognised qualification. It gives me the chance to experience a variety of functions within the business, and to increase my knowledge in new technologies.
The Apprenticeship has already exceeded my expectations. It has given me the confidence to develop my skills and the ability to work directly with end user customers."
Job roles include:-
1st line technical support
Repair solutions
Product build, configuration and installation
Software support
Hardware trouble shooting
Apply for an apprenticeship