Fusion Residential case study
Two separate companies IT equipment merged into one.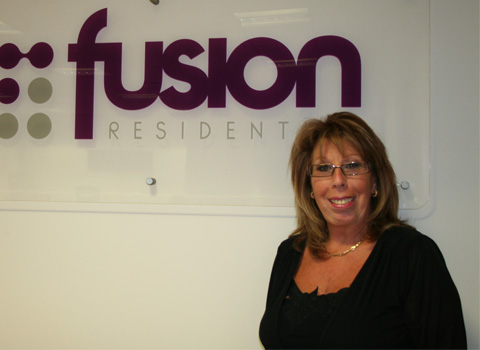 The Client
Fusion Residential was formed in 2006 between Henry Homes and Village Homes. They specialise in the development of new homes at the premium end of the market, utilising innovative technologies to deliver outstanding quality. They pride themselves with the un-paralleled levels of knowledge and service they deliver to all of their customers. With this new joint venture came new opportunities and the business needed to adapt.
The Brief
Itech were to provide a solution for the amalgamation of the two developers, to keep costs to a minimum, keeping as much of the old infrastructure in use as possible.
The Challenge
To consolidate two unrelated companies with different business processes and to present one new client facing organisation without any impact to the day-to-day operations. The software / applications audit showed a number of systems which required data transferral, and license transfers. The re-integration of the legacy accounting systems, systems which are no longer "Live" but whose data must be accessible for legal reasons.
The Solution
We decided upon an SBS 2003 installation with a 2003 member server to run Blackberry Enterprise Server and SQL for accounting and their Document management system. This utilised their current software licenses without the added cost of new Server licenses with only the minimum number of workstation CAL's to purchase to cover the increase in numbers of the amalgamated companies.
The Installation
The installation was carried out primarily in our test environment, setting up all the necessary user logins was done in advance, mailboxes created.
The morning of the go-live day, office based users Blackberry's were handed in, activated to the new BES and handed back, remote users talked through the simple activation process, all with minimal downtime. Our engineer on-site was there to cover any eventualities that may surface throughout the day, changes of this magnitude always lead to a number of small problems with things not being in the same place as they used to be. But with good planning the learning curve for the users of any new implementation can be flattened out.
"Another IT Company with geeks, who talk "IT talk" – I thought. I couldn't have been more wrong! Here at last are guys who talk TO ME (as opposed to over my head), who talk to Joe Public in Joe Public's language and who actually LISTEN.
They installed our new servers with the minimum of fuss and literally held our hands for the couple of days afterwards when we were throwing up our hands in horror as to why things weren't working the way they used to!
These guys, and especially Richard, have the patience of saints, nothing is too much trouble and whatever you ask them is explained to you in language you understand. Their service and knowledge is great – but above all, they laugh WITH YOU while treating you, their customer with the utmost respect.
Berni