Lloyd Cooper case study
Complete server overhaul for the largest UK Motorcycle dealer.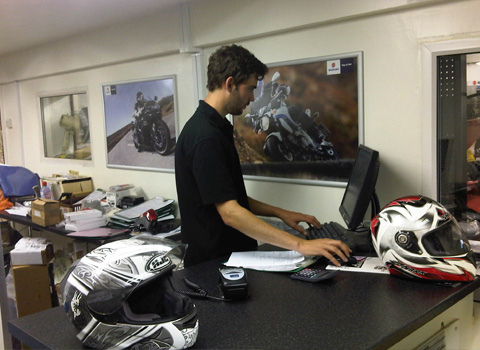 The Client
Lloyd Cooper are a motorcycle showroom/MOT servicing centre based in Watford, established in 1900. Their business has grown over the years, expanding both up and down onto 3 floors to offer more showroom and shop space, and to the left and right into 3 shop fronts to incorporate the servicing side of the business and to offer the widest range of bikes. With this growth over the years and the gradual phasing in of new technologies to support the business, they found that constant fire-fighting became needed in keeping their numerous servers and workstations running.
The Brief
Itech Support were brought in to provide a viable cost-effective solution with an eye towards future-proofing for the further development of the business. The main focus of the installation was not to impact the business, all of the systems in use were business critical, from the online financing offered to customers, to their database solution covering all their MOT/servicing records and ordering /stock levels. Without these systems in place the financial impact upon the business could be large.
The Challenge
The current systems architecture employed had become unmanageable with nine servers, which had data spread across many shares with databases running on numerous SQL installations.
The Solution
We carried out an application/software audit and the recommendation was a consolidation of their old equipment down to one, well spec'd server, running Microsoft Small Business Server 2008.
The Installation
The server was pre-built in our test environment, SQL setup finished to the point of waiting to import the new database files and the user accounts were created in readiness. With all the preparatory work done, this left only the copying of the live data on the day of installation and the connection of the old workstations to the new domain.
We carried out the final testing onsite the evening before the change-over to pre-empt any problems and ensure as seamless transition as possible. The morning of the go-live for the new domain, as with all high-impact projects, we have an engineer on-site to cover any potential teething problems; the installation went smoothly with no impact to the business whatsoever.