Green Print Total Care
Do your bit with environmentally friendly printing services.
The Itech Green Print Total Care solution introduces a new, environmentally friendly print service designed for:
Schools
Small to Medium Businesses
Local Government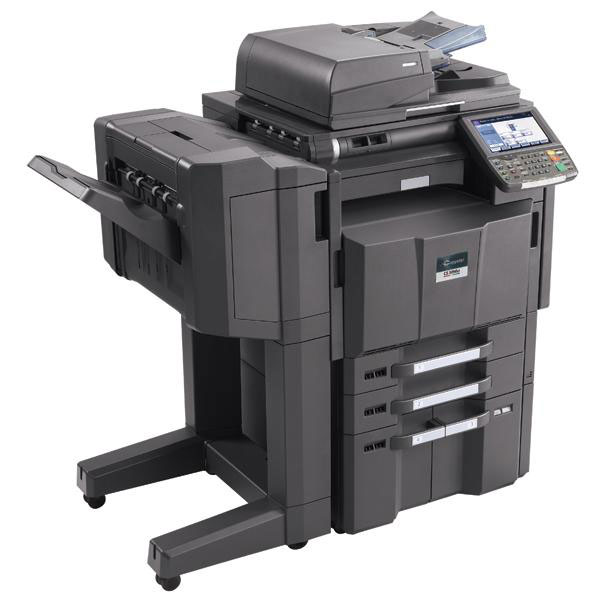 Green print
Top quality refurbished Multifunctional Printer and related consumables
Total care
Concept includes an 'all-in' set of:
Hardware and consumables
End-user support help desk
On site professional installation services and support
Purchase of a fully refurbished Kyocera Printing Systems using long-life, robust and reliable heavy-duty components. Every device will include as standard:
Multiple paper trays/cassettes
1 document processor capable of colour high definition scanning functions
Document archiving, scanning and printing functions such as print from email or scan to folder
Secure print activated by a user/pin code access
Kyocera Hypas application ready
1 year hardware warranty
One clear price and ownership of the printer
Consumables and spare parts must be purchased through Itech Green Print Total Care
This provides the customer with a single telephone number to:
Unlimited access to our Helpdesk
Pro-active consumable orders, granting NO machine down-time
Troubleshooting
Onsite support
Pricing
Kyocera TaskAlfa 3501i Printer
35ppm B/W A3/A4 print/copy/colour scan
£710 exc VAT
Toner Set 35k page yield
£400 exc VAT
Kyocera TaskAlfa 3551ci system
35ppm Colour A3/A4 print/copy/colour scan
£840 exc VAT
BK Toner Set 25k page yield
£300 exc VAT
Colour Toner Set 15k Page Yield
£500 exc VAT
** Document Finisher is available to purchase additionally **
The printing system must be connected to a network that provides an IP address. The hardware must be kept in a dry and well-ventilated environment, suitable to be a workplace. The consumable used in the printing system must be solely the one purchased through Itech Green Print Total Care. Non-Warranty Spare Parts excluded.