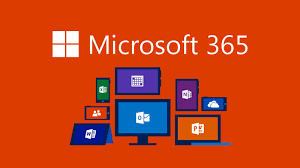 Posted by iTech Support on 19th January 2023
---
Price Change Date: 1st April 2023
Microsoft have recently announced that starting in April 2023, there will be semi-annual updates to their pricing to account for exchange rate variances.
What is Microsoft's reasoning behind the semi-annual price updates?
Traditionally, Microsoft have updated prices globally as required, but with the recent events such as the Covid pandemic and the war in Ukraine, adjustments accounting for local currency fluctuations had been paused, leading to an imbalance in pricing between regions. For instance, in the UK, pricing has not been adjusted for local currency fluctuations since January 1st, 2017. To correct this imbalance, globally updating prices twice a year will ensure consistency and predictability for organisations worldwide.
Which Microsoft products are affected by the price updates?
All Microsoft Cloud products are affected, with the exception of Azure products taken under a Microsoft Customer Agreement, as these prices are already in dollars.
When will the first of these updates take place? And what will be the change?
From April 1st, 2023, Microsoft's Cloud product prices in the UK will increase by 9%. All future pricing updates will be based on exchange rate fluctuations at the time.
With each update, will prices always increase?
No. The price changes are to account for local currency fluctuations, so, as rates can vary in both directions, so can the pricing.
We are an existing Microsoft licence customer – when will the price updates affect us?
For customers on an annual commitment, the pricing updates will only take effect at your next renewal date after April 1st, 2023. For customers on a monthly commitment, the pricing updates will take effect on the first monthly renewal after April 1st, 2023.
Is there anything our organisation can do to mitigate the impact of a price increase?
If your organisation is considering taking on new product licences, taking out an annual commitment for these prior to April 1st will ensure that the prices are locked in at the lower rates for a full 12-month period.
Summary
No business likes to see an increase in their licence costs, but with the semi-annual pricelist reviews, a consistent predictability will be introduced, plus the opportunity for prices to fall too.
How We Can Help
If you are already a client of Itech Support, we will be contacting you to discuss the next steps.
If you are not already a client of Itech Support, get in touch with us and we can assist you in preparing for migration. We can go through the best solution that meets your needs to ensure a smooth transition.
For more information or advice about your IT requirements, give Itech Support a call on 01923 674091 or email support@itechsupport.net
---
Categories: Home User, Internet, Latest news, Microsoft, Small business, Uncategorised