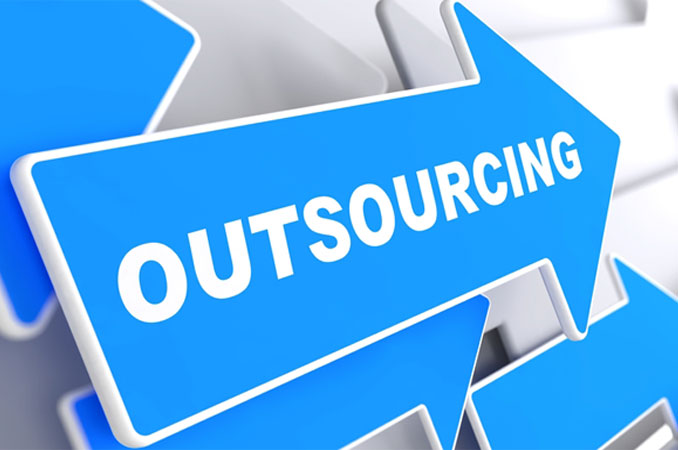 Posted by iTech Support on 23rd April 2015
---
Currently, over 40% of companies outsource IT services in some shape or form. This figure will continue to rise as companies define their strategies for growth and / or consolidation.
IT outsourcing is often a good idea for companies with aggressive growth plans and limited IT experience. Likewise, business leaders that want to be able to focus on what they do best—growing a company—might want to save time and money by leaving IT to specialists.
You should consider outsourcing IT if:
Your company is in transition. There's a critical stage in the growth of nearly every company: the transition from a small group of three to five founders and early members to a more robust team consisting of new outside hires.
The larger companies get, the more complex collaboration becomes. From this point onward, new hires will need IT support. But you can't hire a new team of IT specialists yet. In this case, IT outsourcing is very much worth consideration.
You don't have a large budget available for in-house IT. Outsourcing an IT department is nearly always cheaper than growing one in-house. There is research to show that compared with building an in-house team, outsourcing IT saves as much as 50%. While that number might not be realistic for every enterprise, the business information technology community has arrived at a general consensus: outsourced IT costs less.
You need your IT costs to be predictable. With most outsourced IT, you'll be able to pay a predetermined fee to contractors. If you need more support, that cost will go up, but once again, you can anticipate those types of costs. When building your own IT department, you're pretty much guaranteed to run into unexpected costs.
You don't have the expertise to run IT in your company. You want to be able to focus on the core processes of your company. Without reliable IT support, you won't be able to do that.
Conclusion
Deciding whether or not to outsource IT, like so many other decisions, comes down to an honest cost/benefit analysis. Do you have the resources to grow your own IT department? Is building your own IT department the best use of those resources? These are questions only you can answer about your own company.
What can Itech Support do for you?
Finding the right IT partner can become a minefield in itself. Itech Support has grown since we first started by working with our clients to deliver what they require, both for now and for future growth. Early in the partnership, we working closely with our clients and become a strategic part of the team.

Our flexible service packages mean that there is always a solution for new and existing clients who want to pass the IT headache to a team of professionals passionate about IT.

For more information or advice about your IT requirements, give Itech Support a call on 01923 674091 or email support@itechsupport.net
---
Categories: Latest news, Outsourcing
Tags: IT departments, outsourcing, technical support