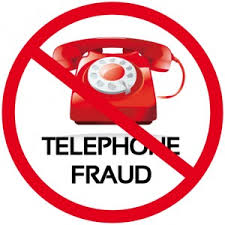 Posted by iTech Support on 10th June 2015
---
IMPORTANT: Beware of the Current Telephone Scam
Callers are claiming to be from Microsoft, BT, Sky and other plausible companies
Please be aware there is quite an aggressive telephone scam going on at the moment.
You may get a call from someone claiming to be from Microsoft, Sky, BT or a number of plausible organisations. They are asking if they can remote on to your computer to 'fix' an issue you may have. Once on, they have been known to steal your banking details or encrypt your computer. They will then charge you to remove the encryption.
If you receive one of these calls, DO NOT allow them to access your computer and DO NOT give them any banking or credit card details and hang up on them straight away.
If you have any concerns, give us a call and we will check this for you.
For more information or advice about your IT requirements, give Itech Support a call on 01923 674091 or email support@itechsupport.net
---
Categories: Home User, Internet, Microsoft, Security
Tags: IT security, Scam, telephone