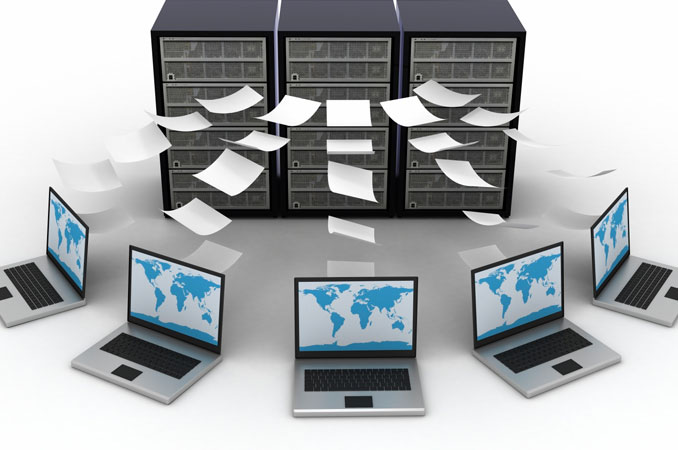 Posted by iTech Support on 11th December 2013
---
The words "backup your files" are repeated on a daily basis by a number of people around the world; it is an order that many of us will be familiar with and be used to hearing quite regularly.
However, not everyone will be quick to follow this advice and could be at risk of losing their important data.
The majority of people who are using the internet and creating substantial amounts of data will be fully aware and understand how important backups are, and that not just one backup should be performed – but several.
Data backup has been something that people have performed for a number of years; nevertheless, in recent years it has come to light that the traditional methods of backup may not always be the most reliable. Instead, the newest way of backing up and protecting data – through online backup services – is becoming a reliable and popular method for keeping data safe and easily retrievable in the case of an emergency.
Before you choose your online backup provider, however, there are a number of things to consider; the first obvious question being why would you even use an online backup service in the first place?
There are a multitude of reasons why online backup services are becoming increasingly popular; however, the most important reasons are that with traditional methods of backup, they are just as susceptible to damage as computers, laptops and personal electronic devices. If someone backs up the entirety of their computer onto an external hard drive – whether at home or in the office – if a fire, flood or any other kind of natural disaster were to occur, both the computer and the external hard drive have the potential to be damaged. This would therefore mean that the backups have been completed in vain and the data is still irretrievable.
Another crucial reason is that online backups are incredibly secure and make data transfer an easy process; rather than having to manual move files to an external hard drive, automatic backups can be performed at scheduled times. To increase the security of the transfer, online backup providers ensure that files are encrypted when they are uploaded to stop any unwanted third parties from gaining access to files and data. Only those who have been designated access will be able to retrieve and edit files.
In addition to these reasons, the portability of technology also plays a role in why online backup is becoming more frequently used. The majority of people now have devices on which their music, videos and photos are saved; some even have multiple devices. We are creating, saving and using more data than ever before. As this is the case, most people are finding that they are maxing out the available space on their devices with ease; we are therefore in a constant state of needing more space or run the risk of having to delete files – or doing this accidently. In order to combat this, most online backup providers supply an unlimited amount of online backup space; this allows people to continue generating the same amount of data but stop fearing that it will be lost. Mobile device users will be able to clean their phones, tablets and laptops – removing all the data and freeing up space – but will still be able to retrieve their important documents from their online backup service.
Whilst the benefits of using an online backup provider have been made evident, the things to consider when choosing the right online backup service still need to be explored. Things that should be taken into account include the cost of the service – how much data will you need to backup? Is a premium account with unlimited data backup needed for individual users or is this is a better package for a small or medium sized business? Will you have mobile access? Do you use your phone and need access to your files on the go? Does the online backup service support that? Finally, file sharing – a popular addition for businesses – will you need to share files between employees and computers? This is becoming a more common feature and may prove to be beneficial for many businesses.
---
Categories: Security
Tags: backup, files